Maps are one of my specialties. I'm aften asked why anyone would want a map done, when you can just go to Google or turn on your GPS? But maps can also be a thing of beauty, and that's what I like doing, taking it a step or three beyond just finding directions -- trying to create a map that is as much fun to look at as reading a book... well maybe. People still want them, so they still pay me to do them... My style does set them apart from maps.google.com with their silly little markers.
Here's one I did for the Hawaiian island of Molokai's Visitor's Bureau brochure. It also won an award in a national cartography (map making) contest a few years ago.
This was all done by hand using software as a painting tool, again starting with Adobe Illustrator and ending in Adobe Photoshop. A lot of people say it looks like a satellite photo, but I assure you it does not. While it is an illustration, it is also geographically accurate, in shape, scale, and location of features. This style is one I call "sense of place" where the color and texture evokes a feeling of the surroundings one would find at any particular real location on the map... if you were actually there.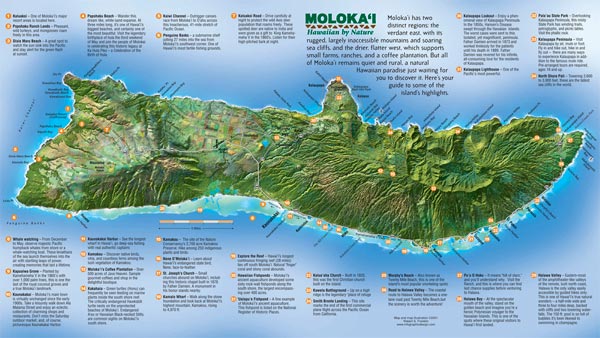 Big Island of Hawaii Tourism Maps
...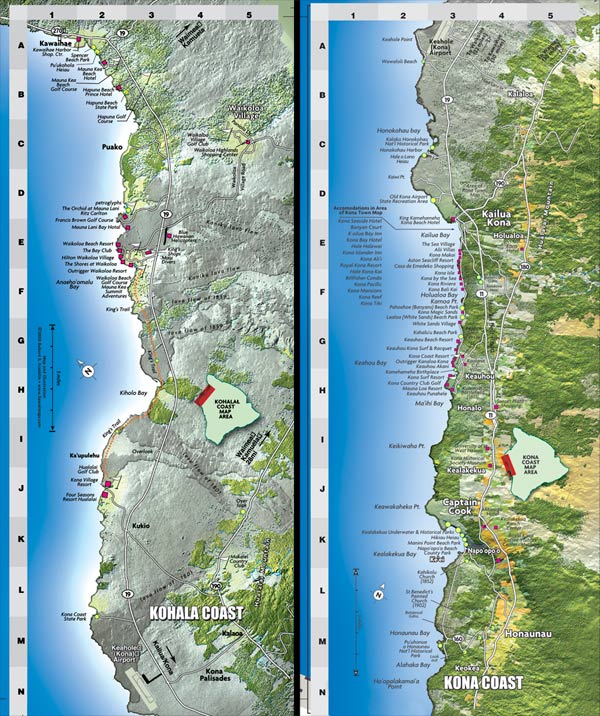 Kauai Map for Brochure
...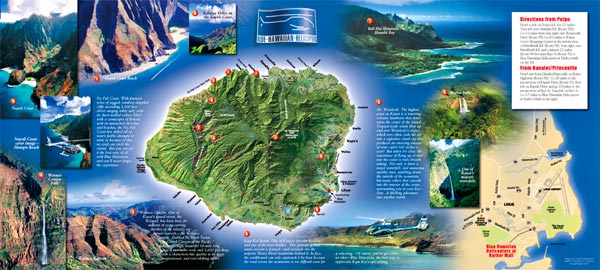 Maui County Recreational Map
28" x 36" folds to 9.5" x 4"